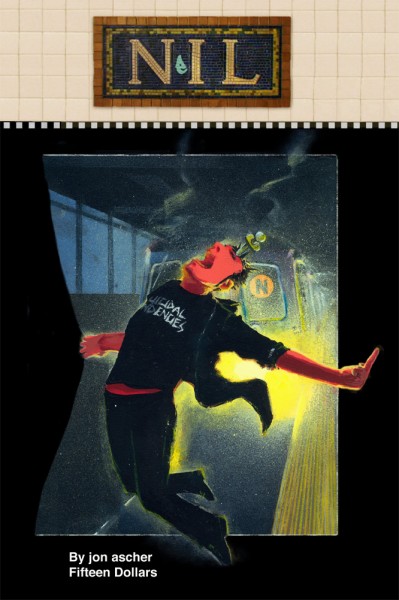 ---
An Existentialist Redemption Fable in Words and Pictures
An ordinary guy, with a few drug problems, railroads into an existential crisis, and goes on a tense and gripping journey that lands him in the drivers' seat of his own story!
NeIL is fully painted, 110 pages.
From Cackling Imp Press
Find it (or ask for it) at your local comic shop!
Retailers: Order NeIL from Previews (Certified COOL!): Item code NOV110860

Also:
Available for Kindle and iBooks.