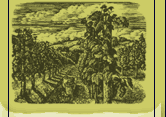 About Us
Wooldings Vineyard

About Us: Read about Wooldings Vineyard's history and achievements and why our wines are so special.

Buy Wine On-Line: Browse through our online shop to find out about our range of wines and use our secure ordering service to buy your bottles.

Tours & Restaurant: Guided tours, wine tasting, our restaurant and special events make the Wooldings Vineyard experience a great day out!

Location: Find out where Wooldings vineyard is located and who to contact with any questions you may have.

The first vines were planted at Wooldings Farm back in 1989 and has now expanded to twelve acres of several types of grape varieties. The Hampshire valley that shelters the vineyard is in a microclimate that lessens some of the challenges presented to quality wine makers in England, while the chalky soil and sloping landscape provide the ideal soil conditions and drainage for our vines. Due to the fertility and suitable terrain of the valley, it has been settled since the days of the Roman occupation of England.

It all starts in March: the sap rises and the growth begins on the vines. As spring turns into summer, the vines flower and the grapes swell and ripen in the gentle sunshine and warmth. Then, the warm days and cool nights of autumn finish off the ripening process before the grapes are hand picked.

All our wines are exclusively made with our own grapes with each of the fifteen varieties carefully fermented separately. After the delicate blending and patient aging, it is easy to taste why our wines have won Seals of Approval or Bronze Medals at the International Wine Challenge since the very first harvest.