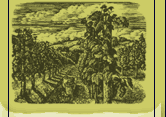 The Wooldings Experience
Wooldings Vineyard

About Us: Read about Wooldings Vineyard's history and achievements and why our wines are so special.

Buy Wine On-Line: Browse through our online shop to find out about our range of wines and use our secure ordering service to buy your bottles.

Tours & Restaurant: Guided tours, wine tasting, our restaurant and special events make the Wooldings Vineyard experience a great day out!

Location: Find out where Wooldings vineyard is located and who to contact with any questions you may have.
For Groups



Vineyard Tours
(minimum 10 participants)
Starting with the vines and grapes in the vineyard, our personally guided tours explain the entire wine making process. Both a fun and educational experience, the tours describe how to grow grapes to maximise their flavour for winemaking.

In the winery, the complete process is demonstrated for the variety of grape types and wine styles we produce. At the end of the tour, we are happy to answer any further questions while enjoying a wine tasting of many of our fine wines, including our award winning Vintage Sparkling Brut. Tours are only £3.40 to £4.00 per adult, depending on the date.

Scenic Barbeques (minimum 15)
A great day out in the Hampshire countryside is an ideal way to relax and take in the full Wooldings experience! Our menu choices all include wine, salads, bread and potatoes. If the weather is inclement, there is the use of a lovely 300-year-old barn.

Wooldings Vineyard is happy to host and cater for any larger functions, from company parties to wedding celebrations. Contact us for details.

Opening Times:
Daily opening times are 11am to 6pm, from the 1st of May to Christmas (to 4pm after the 1st of November).
Barbeque Menu:

Hamburger and sausage

£9.00

Chicken and spare ribs

£11.30

Steak and lamb chop

£11.90

Gourmet

From £14.50


Other courses and extras you may desire can probably be organised (extra charges may apply).